2016-2017 Art Makes Me SmART Season
Thanks to community investors, we have a great new season of Art Makes Me SmART experiences planned for children and youth during the school year. Many of you have helped to make this possible so please accept our sincere thanks.
We are also very excited to announce our new partnership with BLIXT.  Becky Boesen and Petra Wahlqvist lead the visionary team, working alongside teachers to deliver projects of high artistic quality. We know that the arts impact lives in profound ways. Be watching our newsletter and website for frequent updates to our work.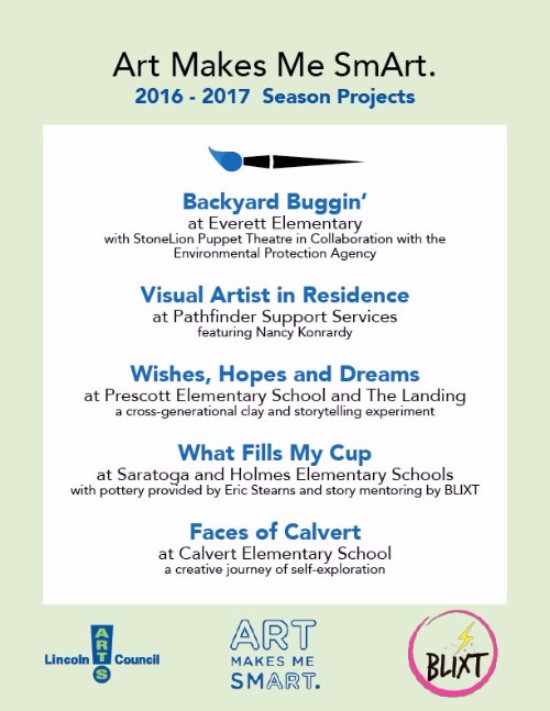 "Never undervalue the impact that even a casual or short-term connection can make in a young persons life." - Linda Robison, Prescott Elementary School